On May 21st, 2021, the Faculty of Letters, History and Theology organized a virtual meeting of the LIT community with highschool students who achieved valuable results at the school competitions. During the event, all the student circles and initiatives of the faculty were presented. CODHUS was (re)presented by Anamaria Paula Andrei, a first year student of Languages and Literatures (English-German), who talked about what a CODHUS internship means and how research can be combined with hobbies.
At CODHUS we create eLITes and enhance digital skills!
Presentation excerpts: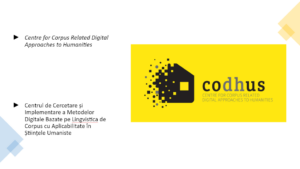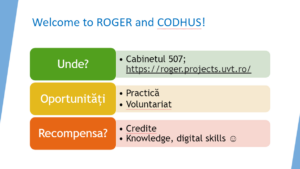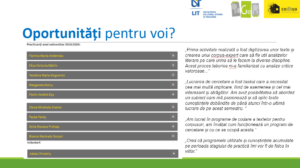 More information about the event here.
The poster of the event: