On September 23rd, 2021, during the induction week "Welcome to WUT!" dedicated to first year undergraduate students, the Faculty of Letters, History and Theology organized a virtual marathon that included the presentation of all student circles within LIT. On behalf of CODHUS, Anamaria Paula Andrei, a second year student of Languages and Literatures (English-German), participated and talked to the freshmen, introducing several reasons why they can choose CODHUS for practice or volunteering stages.
More opportunities at CODHUS, soon!
Presentation excerpts: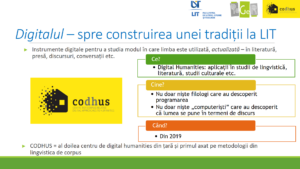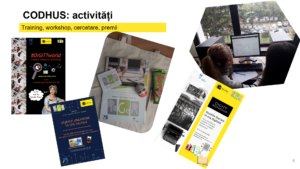 More information about the event here.
The poster of the event: