In September 2022, the volume titled Visual Literacy and Digital Communication: The Role of Media in New Educational Practices / Education à l'image et communication numérique: le rôle des médias dans les nouvelles pratiques éducatives / Alfabetización visual y comunicación digital: el papel de los medios en las nuevas prácticas educativas (no. 312 in the Interlingua series) was edited by Elena Domínguez Romero, Jelena Bobkina, Carmen Herrero, Svetlana Stefanova Radoulska, Isabelle Vanderschelden and published by Editorial Comares, Granada. In this volume, Claudia Ioana Doroholschi, Loredana Bercuci, Mădălina Chitez, Andreea Dincă și Roxana Rogobete wrote the chapter Digital Challenges During the Covid-19 Pandemic: A Case Study of Teachers' Perceptions of the Digital Transition at the West University of Timișoara, Romania, the result of the team's research on the faculty members' perception of the transition to the online teaching system.
Abstract
The present study investigates how Romanian university-level instructors perceived the emergency transfer towards online teaching in the context of the COVID-19 pandemic in early 2020. A longitudinal study was conducted through semi-structured interviews with 10 faculty members at the West University of Timișoara, focusing on the experience of the participants at the beginning of the pandemic (March 2020), as well as at the end of the first online semester, after examinations. While most of the interviewees experienced some discomfort in the initial phase of the transfer, they demonstrated flexibility and adaptability and became more confident as the semester progressed, perceiving the newly discovered digital tools as useful teaching means that have the potential to be integrated even in future face-to-face classes. However, in the second phase of the study, most participants expressed a desire to return to face-to-face teaching. Our findings suggest that teaching online during the COVID-19 pandemic could become an important step in the digital transformation of higher education, if institutions mitigate risks such as lack of training and support, particularly with assessment, unacknowledged supplementary workload, and gaps in teachers' expertise and understanding of the specifics of the online medium.
Keywords: Digitalization; Covid-19 pandemic; Higher education; Online learning; Emergency remote learning.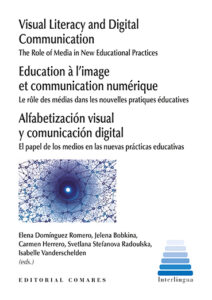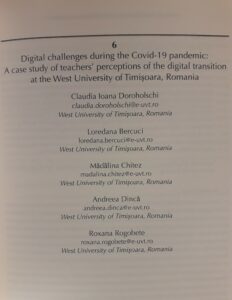 More about the volume here.